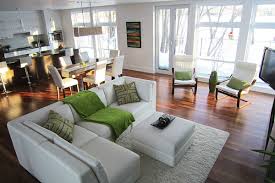 FOR SALE to SOLD– Set your home apart!
You've set your sights on the perfect house, but in order to make your dream home a reality, you will need to make the home you are selling a dream for the next owner.  Homes that are staged, sell faster and for more money than homes that are overfilled with furniture and personal items.  Some creative staging, streamlining and preparation will make your home stand out among the competition. The following tips will help get you well on your way to being happily settled into your new abode, relaxing on the sofa and binge watching a whole season of your favorite show.
-Consider having a pre-listing home inspection done to uncover any hidden problems and fix them before listing.  This will build confidence in prospective buyers and eliminate costly contractor bills for simple projects that you could fix yourself.
-Declutter, Declutter, Declutter!  Contact your mover of choice and go ahead and get some moving boxes (this would also be a great time to start researching moving companies and deciding which company is the best fit), Pack boxes with personal items, family photographs, collections, non-essential closet items and miscellaneous clutter; rent a space from a moving and storage company to store these boxes as well as bulky or excess furniture.  Decluttering will not only, give you a head start on your packing, but you also help make your home feel more spacious and prospective buyers can visualize their lifestyle in your space which will make for a much easier sale.
-Freshen up your space. New fluffy towels can turn a mediocre bathroom into a retreat, purchase inexpensive towels and keep them folded, ready to set out when your home gets shown to potential buyers. Draw attention to the best features of your home, for example if you home has gas logs, turn them on for showings, or if you have a jetted tub, have it running and accent it with visually pleasing toiletries to create a spa like feel. Fill a vase with fresh flowers and set out a glass bowl of lemons or oranges on your kitchen counter or island to breathe life into the room.  And don't forget the tried and true trick of baking cookies or having a scented candle to make your house feel more cozy.
-Create a welcome letter for buyers, include community information s with details about local schools, restaurants as well as any neighborhood events.  Tell buyers what you love about living there, this is a creative and technique to set your home apart from others in the same price range.
Now that your home is picture perfect, it's time to start researching real estate professionals, exploring homes on the market that are comparable to yours and choosing which moving company you will trust to move your most prized possessions from your current home to your new one!  This process can seem overwhelming but just keep in mind that research, preparation and preplanning can make moving simple and pain free.